Home For Sale:  411 W. 5th Street.  2 bedroom, 2 bath, full basement, attached single garage, and detached shop.  Newly remodeled and new appliances.
Contact: Colleen Bergeron
218-201-0308
Home for Sale or Rent: 310 E. 3rd St. 4 bedroom, 1 1/2 baths, attached single garage, carport, storage shed, 2 corner lots.
Contact: Ken Ethier 805-403-1470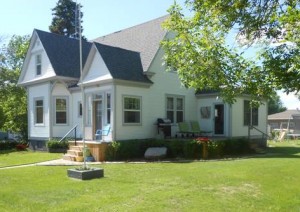 Home for Sale or Rent: 309 W. 3rd St.
3 bedroom, 1 1/2 baths, double detached garage, fenced yard.  Contact: Sarah Thompson
218-791-5891
Home for Sale: 212 W. 3rd St. 4 bedroom, 1 bath. Detached double garage.  Priced to sell. Contact: Kathleen Kuznia 218-277-0919
Home for Sale: 208 W. 1st St.
4 bedroom, 2 bath, attached double garage, shed. Contact: Cindi Kouba at Greenberg Realty 701-741-2483
Business For Sale: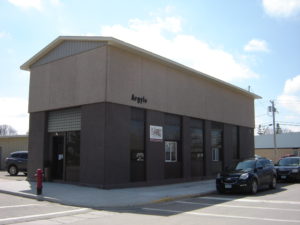 St. Germain Creations:
709 Pacific Ave.
Prom, Tuxedo, & Wedding Apparel
2 story building located downtown on Main Street.
For more information:
Contact: Janet at 218-437-6030
Apartments for Rent:
St. Gabriel Apartments. 1 & 2 Bedroom.  115 West 3rd Street. Contact: Marion Buchanan 1-800-504-6093
Pacific Avenue Apartments. 2 Bedrooms. 609 Pacific Avenue. Contact: Jamie Nelson 218-689-6842
Summerfield Apartments.  901 Garfield Avenue.  2 bedroom, 2 baths, heat, water, & garbage included. Contact: Greater Minnesota Management 1-800-504-6093 or 218-280-9849
Residential Lots for Sale:
3 lots on the South end of Argyle.  On the corner of Jefferson Avenue & Dewey Street.  Bradford's Addition. Block 7. Lots 1, 2, & 3.  Contact: Wayne Feuillerat 218-437-6410
City Lots available. Contact: City Office 218-437-6621 ** The City of Argyle is offering free lots to anyone building a home within one year, title to transfer at time of construction.
Thinking about buying or building a home?  Prospective homeowners may be eligible for help in buying or building a home in Marshall County if that home will be their primary residence.  Read more about the Marshall County Loan Pool.
The Basics:
Assistance available for those buying or building a NEW home:
Up to $5,000 – 30 year deferred interest free loan (state funded)
$5,000 loan at 4% interest for 10 years (local funding)
Assistance available for those buying a PRE-OWNED home:
$5,000 loan at 4% interest for 10 years
Deferred loan and low interest loan funds are 10% of the purchase price not to exceed $10,000
Whether New or Pre-Owned….
The home must be in Marshall County
It must be your primary residence and own the land
It must be on a permanent foundation
The home must meet local building codes
How can I qualify?
Grant applications must complete a Minnesota Housing Finance Agency (MHFA) certified "Home Stretch" seminar
Total household income from all sources and before taxes at or under 115% of state median income (currently $78,430.)
This program is not limited to first-time homebuyers.  Home mortgages may be made through a lending institution or mortgage broker.
Local participating lenders include: If you're not using the above lenders, have your lender contact Tina Gramer @ 218-637-2435.  A 3% down payment is required.
What do I have to do?
It's not difficult.  Just follow these steps:
Contact your lender to determine if you meet the income requirements of the program
Pre-qualify with a lending institution to determine the amount of financing available      Complete a "Home Stretch" seminar
Negotiate construction or purchase of a home
Arrange construction or purchase and permanent financing with a lending institution      Receive loan assistance
Move into your new home
WELCOME TO ARGYLE COUPONS
Available to new resident home buyers.  Contact the
City Office for details : 218-437-6621
Thank you to our coupon sponsors:
City of Argyle                                   Invisimax
 Warren Eye Clinic                           Cenex
L & R Foods                                    United Valley Bank
Argyle Building Center                    Argyle Decorating Center
Mallory's Studio                              OtterTail Power Co.
Don's Quality Plumbing                  Wikstrom
St. Germain Creations                    Argyle American Legion
Stephen – Argyle Central #2856